WHChaikumultimedia exercise 10
2/14/05 instructions

VALENTINE'S DAY HAIGA
~ WHChaikumultimedia members only ~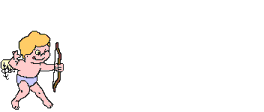 ~.~.~.~.~.~.~.~.~.~.~.~.~.~.~.~.~.~.~.~.~.~.~.~.~.~.~.~.~.~.~.~.~.~.~.~.~.

Please read the instructions very carefully...all the way down.;-)

Goal:

* Create two [see details below] Valentine's Day haiga, with the WHCWorldkigo database in mind.
"An ongoing global project of collecting seasonal words (kigo) used in haiku.
It will give us an opportunity to deepen the understanding of kigo issues and to appreciate the climate, life and culture of other parts of the world"

With everyone's permission, a link to our haiga will appear in WHCWorldkigo database: http://worldkigodatabase.blogspot.com/2006/10/valentines-day.html

Also, three haiga will be chosen to be featured on the Valentine's Day page...the criteria will be a haiga that shows both February/early winter kigo and a theme of Valentine's Day celebration. Surprise judge(s) to be announced.
Since this is a holiday not celebrated everywhere in the world, we should try to express something special and/or traditional about Valentine's Day to show the world how we now celebrate, using February/early winter kigo and/or meaningful themes of celebration...our cupids, paper hearts from school, presents of wonderful chocolates and of course flowers and messages of sweet love.
snowy day
he brings a red paper heart
from school
Carol ;-)
Constraints:
Each artist may submit up to two works, one each in the following categories:
1) a haiga in your choice of style and choice of haiku (either old master or an original) with a kigo appropriate to February...as wild or as cozy as you like.;-)
2) a Valentine haiga: you must include a heart(s) and/or flower(s) somewhere in the image and a haiku (either old master or original) that includes the word 'love'


IMAGE:

Your final images, including borders, may be up to 600 pixels in either length or width,
at 72 ppi resolution.
Gif, Swish, Flash, and JPG are all fine ... but not necessary.


IMPORTANT! ! IMPORTANT!

1-Name each image as follows: Valentine-yourfullname1.jpg [no spaces]

Example: Valentine-carolraisfeld1.jpg
Valentine-carolraisfeld2.jpg


3. MM collaboration is encouraged, on one or both Valentine's Day haiga. Please write the word "collaboration" in your email and be sure to include both (all) names...members only.
4. Feel free to workshop your images onlist, as we normally do.
We are all at different levels of expertise and work so well together on our projects... Creative ideas fly fast and furious, and it's contagious. We are fantastic cheerleaders for one other and our c&c is the best!

DEADLINE: Friday... February 11, 2004
You may begin sending your haiga from now until the deadline.

Please alert any of your MM friends who may be on digest and not checking their email.

Feel free to ask any questions on or off list throughout our hearty adventure ;-)

Please continue to submit whatever other work you are doing...and wish to share with all of us.

Yessss!!...we're on our way to the Valentine's Day party .... Have a great time!
Everyone, bring chocolate! Lots!

Carol ;-)